---
CHURCH NEWS, May 2018
Updates from Esther & Naomi Havell
Coming to the end of my time at Durham University means that I must now look to the future. I have loved my time in Durham, especially serving at Christchurch, a large, evangelical Anglican church in the centre of the city. Excitingly, I will be staying on at Christchurch (God-willing) on their Ministry Training Scheme, starting in September. This will enable me to serve full-time at church (in a voluntary capacity), while pursuing whether full-time ministry is some way God can use me in the future.
Over the next year I will be involved in the practical running of the church including administrative tasks, as well as various areas of ministry, predominantly Student ministry (which I have benefitted from greatly over the last four years), through leading a small Bible-study group & one-to-one Bible reading, but also including children's & youth ministry. One day a week will be spent on a training course covering exposition, teaching classes, practical ministry & Bible overview.
As this role is voluntary, I need to raise funds for the next academic year, so please pray that God will provide all I need. I would also really value prayer support to make the most of the opportunities for growth & training I will have. Thank you!
Esther Havell

God has promised that people of all nations will come to recognise Him as Lord & Saviour, and it's really exciting to be part of the work that contributes to fulfilling this promise! I have taken on the role of International Chair as part of the C.U. Committee this year at Bristol University. From September I will lead a team of six, though this term we are only four. We liaise with Bristol International Students' Centre (BISC), a Christian charity who seek to welcome & support international students. We provide volunteers for BISC events, such as student lunch every Friday, which gives us a chance to befriend these students. We are also able to put on our own events at BISC; Bible studies (with tea & cake!), 'Meal with a Message' (gospel talk), & other one-off activities. Please pray for the impact of these events, & guidance for the future.
A big part of what we do is to welcome new international students when they arrive in Bristol in September. We will meet them at train & coach stations and arrange lifts to their accommodation. BISC will lay on welcome meals each evening for two weeks, so the students can get to know us and each other. Our biggest challenge is recruiting enough volunteers to do all this, as it is the last two weeks of the summer holiday. I am told this can be the most stressful part of my role, so prayer for 'International Welcome' would be much appreciated! And please pray that in all we do, we would seek to honour and glorify God: 'Unless the Lord builds the house, the builders labour in vain.' Psalm 127 v.1a.
Naomi Havell
Other News
Meet Ezekiel Ifeoluwadayo Obamakin, born on Good Friday (30th March), weighing a hefty 9lb 4oz. Mother & baby are doing well, older brother Zach is delighted, and father Tolu & grandfather David are very proud!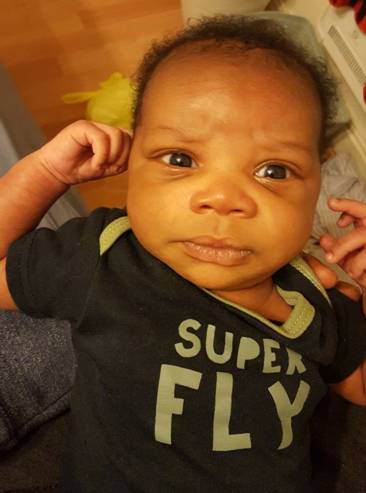 Please remember Stella Fifield in your prayers, as she has received an incurable cancer diagnosis, and had a nasty fall recently on a shop escalator. However, Stella remains undaunted, & plans are well under way to celebrate her 90th birthday in May.
Hilary Gower
From the Archives:- 'Good Foundations' (part 3)
When I was around 20 years old, and not attending church, or living as a Christian, I remember being fundamentally impressed by the events at Summerstown (1985/6), where my parents (Dennis & Lily Gower) & my aunt (Emily Bacon) were still fully involved.
Having enjoyed the highs of the extensive refurbishment & Centenary celebrations, & endured the lows of losing their long-time Pastor & friend Philip Rose, it was obviously a relief & a blessing to the fellowship to be joined by Andy & Kath Paterson and Colin & Eunice Paris from TRC, back in 1980. When Andy & Kath moved on, early in 1985, again the church was very grateful to Colin for taking on the leadership (as secretary/elder) while still working full-time. Things seemed settled, yet also poised for growth, as the church sought God for a new pastor.
But again this small fellowship was to be rocked to its very foundations - this time quite literally! Worrying cracks began to appear in the internal walls of the church (mostly around the newer building work, completed in 1980) - cracks which continued to grow! Professional advice was sought, and the fellowship's worst fears confirmed: the building's foundations had become unstable, due to a tributary of the Wandle River, very close by (since diverted), saturating the ground until it was little more than mud. The verdict: underpin the foundations as soon as possible. So quotes were obtained, and a figure of around £30,000 was settled on - money that the fellowship did not possess, having drained their reserves for the modernisation work a few years earlier.
Many churches in this situation might make their dilemma widely known, and probably stage large fund-raising events, hoping to reach their total. The folk at Summerstown, however, took a different approach. They alerted only a small circle of local churches & other supporters. Then they 'got down on their knees' and prayed. And prayed and prayed. And the money came in, from other local fellowships or individuals who felt prompted to give. The total was reached, and in time to pay the builders. In fact, the builders opted for a cheaper solution than underpinning, and so there were sufficient funds to include building a new vestry and replacing the main hall windows, and, while a concrete floor was planned, it seemed an ideal time to install a baptistery; all taken up as a very positive result of this necessary remedial work, completed in 1986.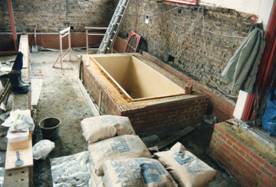 So when God brought me back to himself that same year, I came back to Summerstown just as the inaugural baptismal service was being planned. I was baptised as a returning believer, alongside my sister-member Lydia Forbes, Dot James (member, since deceased) and ex-member and current trustee Bryan Harris, in front of a large crowd of church-family, other family and friends - a truly joyful occasion, made all the more poignant by knowing the 'back-story', and the fund-raising prayer effort that had impressed me so much at the time.
I have since come to truly experience for myself the words God spoke through Malachi, 'Prove me now!' (ch.3 v.10), but never seen it more clearly demonstrated than by the membership of our church at a time when the very foundations of the building were under threat of collapse! And if God has preserved our church, and 'brought it back from the brink' on more than one occasion, surely he has great plans for our future!
Hilary Gower
---
CHURCH NEWS, March 2018
My second year of change
'Casting all your care on Him, for He cares for you' - 1 Peter 5 v.7
In 2002 I was diagnosed with breast cancer and that was to become a year of difficulty and change for not only me but for my family, especially Dave my husband. We got through that year with our Lord lovingly guiding us through, holding us up when things were hard to cope with. I had been free of cancer for nearly 15 years but had a number of other health issues to deal with in the meantime.
After a Boxing Day walk on Wimbledon Common during Christmas 2016, I experienced searing pain in the groin when walking and also a sharp pain in my rib cage. This was the beginning of months of X-rays, MRI scans but no clear diagnosis, whilst all the time I was becoming less mobile and experiencing more pain. My very caring GP was very concerned and did all she could to help me. Finally, after a cancelled back operation in St George's Hospital, on that same day I was sent down to the A&E department, due to Dave's insistence that he would not be taking me home as I could not walk unaided. I had a further X-ray which revealed a spontaneous pubis fracture. My dear Lord put me in the way of a very caring and experienced A&E doctor who knew what my problem was - secondary breast cancer - a recent discovery for patients with my history. This meant that I could fracture at any time and in any part of my body without me doing anything untoward. At least now I had a specific diagnosis and I was discharged with various appliances (zimmer frame etc.) to help me.
However, things got more difficult in April, Easter week. I couldn't breathe very well and walking was very difficult. Dave had to call the emergency service in the early hours as my breathing was bad. Assistance came quickly and I ended up in A&E again. This time my condition was more serious and I was admitted onto the Oncology ward for observation and more tests. The outlook was not good. My dear Lord was walking with me and caring for me and reassuring me that He was with me and wouldn't leave me. His presence I felt very near to me all the time.
I had more extensive tests including an ultra-sound and breast screening which showed I had three lumps in the same breast as before and also a lump in the arm. It appeared my body was in a bit of a state, no wonder I had pain and declining health. I was told my condition could be managed with various drugs and infusions to strengthen my bones to help prevent more fractures. I was in hospital for four days and came out in the evening of Good Friday. My disappointment at not being with the church fellowship on that first Easter with them (we had joined SMEC the previous August) was eased on Easter Sunday evening when members of the fellowship all came round to our home to sing, pray, and share Communion together. I will always be grateful to them for their love and concern for us both. My Lord, on that special Easter Day, had shown His love and care for both Dave and myself yet again.
Since April, due to wonderful care and treatment from St George's Oncology doctors and nurses and our GP, I have nearly got back to doing most things normally again. More fractures occurred during the year but through ongoing infusions and appropriate drugs these have all healed according to the latest bone and CT scans in November. The breast cancer is hormone-receptive and the tablets I have been taking seem to be having a positive effect.
The path to recovery has been a very long uphill climb but with my Lord walking with me and on many occasions carrying me, I am getting better all the time. I have to say I couldn't have come this far without the loving care, patience and support of Dave, who had to do everything for me in the first half of the year and still makes sure I don't overdo things now. I am also grateful to my family, especially our son Andrew who lives in New Zealand. He is running in the London Marathon this year for MacMillan Cancer Support. He wanted to support me and also show his appreciation for the wonderful work they do, and especially the way they cared for his Nan (Dave's Mum) 3 years ago before she died. You can see what he is doing and support him on uk.virginmoneygiving.com/Andy Connor. You can see what he does and his training on www.rockgod.co.nz. He has already run a number of marathons including New York and Las Vegas in November for this charity.
Dave and I are very appreciative of the love, support and prayers of our church family at Summerstown, our friends at TRC and many other friends and family around the world.
I have just read the account of the Lord calming the storm and was touched by the commentary Matthew Henry gave. I could see comparisons in my situation. When we are tossed about in 'the storms of life', and our Lord seems to be 'asleep' to all our cries for help, He is always aware and willing to save us from the peril we are going through. He waits to see the strength of our faith, like the disciples, and if we hold fast to Him, He comes at the perfect time to reassure us and deliver us. His timing is always perfect . . . 'He cares for us.'
As you can see through this account of my difficult year, our Lord is always true to His Word and as the text says when we 'Cast all our cares on Jesus', He is always there to care for us if we put our trust in Him.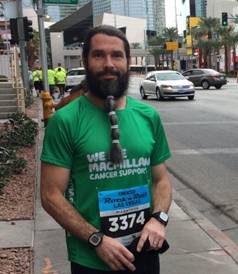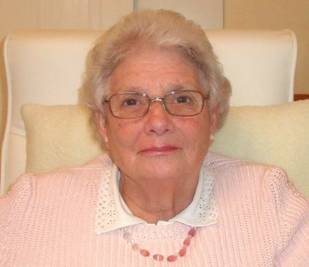 Maggie Connor
The Wedding of Randy & Joanna
As a church, it was an absolute delight to gather together with friends and family of Randy Scott & Joanna Woloszyn to celebrate their marriage, on Saturday 3rd February at Trinity Road Chapel. On a day of 'challenging' weather, it was wonderful to feel the warmth of love and affection that emanated through our venue, for and around the couple on their special day. Our pastor Peter led the service & took the ceremony, emphasising Randy & Jo's bond of love in the Lord, and the unique characteristics of true Christian marriage.
During the lunch reception that followed, several non-believers expressed a new-found appreciation of godly marriage through the wedding service. This was further emphasised as the after-lunch programme unfolded; not only a joyous celebration of the loving relationship that Randy & Jo already have, but a witness as well to their obvious shared love of the Lord.
Controversially, they are going to Beirut for their honeymoon - we trust they'll return home safely!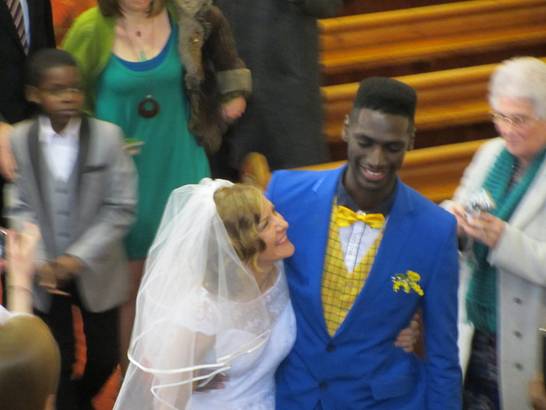 Hilary Gower
Other News
After 34 years in Smallwood Road, & nearly as long at Summerstown, Lydia Forbes bade a fond farewell to Tooting and 'upped sticks' for pastures new - Milton Keynes, recommended by her younger daughter who settled there a while back. She will be greatly missed, as one of our longest-standing members, and also as it's only a few months since she returned to regular attendance with us, after years of ill-health. Our thoughts & prayers go with her as she gets to know a new area and church, and seeks to build new friendships (while promising to keep in touch with old friends!).
Hilary Gower
---
CHURCH NEWS, January 2018
Our Christmas 'Outreach' Events
The afternoon of Monday 11th saw the start of a very busy period at SMEC, commencing with the Com Club (for over 55's) Christmas special. Despite a number of absentees due to ill health and particularly poor, icy weather, a good time was had by the folk who were able to be there.
Graham and Rosie had set up a lovely Christmas table for the afternoon and we enjoyed sausage rolls, home-made mince pies and various other goodies.
One of the Com Club members had prepared a Christmas quiz and the variety of questions taxed our brains for much of the afternoon. Alongside this there was plenty of friendly banter and good conversation. During proceedings, Graham took the opportunity to remind us all of the real meaning of Christmas.
On the morning of Wednesday 13th some 50 people (including 28 children) crammed into the church for the Minis and Minders Christmas special - the final session before the Christmas break. The children, as usual, enjoyed playing with the multitude of toys at their disposal before participating in the Christmas nativity which Jo narrated in an up to date format making good use of cuddly toys and dolls. This was followed by a buffet, most of which was provided by Parents and Carers, and a great time was had by all.
4pm on Friday afternoon 15th saw our Messy Church Christmas special with over 50 folk thoroughly enjoying the craft activities around the Christmas theme, with some even taking part in an ad hoc nativity play.
This was followed at 6pm by a Christmas meal in the form of a carvery and included the singing of carols between courses.
The evening finished around 8pm and it was joy to see so many happy faces of people who had clearly enjoyed the whole event.
On Sunday morning 17th we enjoyed our Christmas Family Service which was well attended and our young people acted out a modern version of the nativity in the form of a TV News bulletin which went down really well. The service concluded with this challenge from our Pastor - 'Don't look at the manger; but look for the one laying there'.
On Sunday evening, as last year, we joined our friends across the road at St Mary's Summerstown for a joint Carols by Candlelight Service and it was very well attended.
St Mary's is a traditional C of E church and the building has fantastic acoustics which greatly enhanced the singing of our 17-strong 'Summerstown Singers' (all from SMEC) who sang two lovely pieces acapella - 'O Holy Night' and 'Mary did you know?'.
This was interwoven with congregational carols and a beautiful duet by Esther and Naomi Havell (who had both just got back from University) -'Who would have dreamed?'.
The service was led by St Mary's acting minister Jonathan Fletcher; and the message given by our Pastor Peter Bines about the personal challenges Mary and Joseph faced - as ever he closed with a challenge to the congregation 'Trust the Saviour who is Christ the Lord'.)
Dave Connor
Other News
There was a sense of sadness, but also celebration, as we joined our friends at St. Mary's (across the road) on Sunday 19th November, for Rev. Roger Ryan's final Sunday service before retirement - which also happened to be his 70th birthday! He and wife Pauline were suitably honoured / embarrassed by the gratitude and praise lavished on them after 29 years of service in Summerstown, as well as the many gifts and warm wishes for the future.
There was a much more profound sense of sadness only a few days later, when we heard of the premature passing of Geoff Coyne's much younger sister, after years of health problems, finally losing a short battle with cancer. Our thoughts and prayers are with Geoff, Eilleen and their family especially at this time.
Hilary Gower
From the Archives:- 'Good Foundations' (part 2)
With significant modernisation work nearing completion, and Centenary celebrations planned for early 1980, our church looked to be in a strong position for moving forward into a new chapter - but no-one could have foreseen what changes were waiting for this small fellowship early in that new year . . .
The Pastor's Letter, from the 1980 Annual Report:-
'Dear Friends,
What an eventful year! Twelve months ago I was fully involved in the work at Trinity Road Chapel and busily decorating our new house in Kenlor Road, never thinking that I would be writing this report as Pastor of Summerstown Mission. Soon after came the shattering news of the death of Philip Rose, who I had come to know and love at many BB camps, but this sadness was also filled with wonder at God's marvellous grace in His glorious timing. As a deacon at the Chapel I as one of those who met with the committee and offered our assistance, later to be set apart by the diaconate and Church with Colin Paris for the work at the Mission. Meetings with the committee once more were soon followed by the service of induction at the end of September.
The induction was a thrilling occasion for all of us and filled with a sense of great expectancy which I believe has not been misplaced. On Sunday evenings we have been considering the attributes of God, and once a month, Colin Paris, the new Mission secretary, is taking us through the epistle to the Philippians. Our Bible studies on Wednesday evenings have been moved from the Mission to the homes of some members, and having gone through a study of the doctrine of the Church we are now going through the Bible a book at a time. It has been encouraging to see greater sharing and more fervent praying for the lost.
Another vital event in our Mission life has been the appointment of a district visitor, George Wright. This has come about through the generosity of the fellowship at the Chapel who have given sufficient funds to set George aside for one day every week visiting the area. We trust that in the coming year folk from the Mission will be going round the district with George, sharing in this important work.
Finally it has been good to see increased numbers and note increased giving, but we are still waiting for the Lord to bless in salvation, and see more local families attending. Our motto is 'Prove me now' (Malachi 3:10, A.V.) and indeed we are looking to the Lord to bless, but we must also be faithful to Him and His Word. This means, I believe, that we must seek to conform our church life, organisation and government to the Word of God - 'Prove me now'!
Yours in His service
Andrew Paterson'
So, as our church stepped into a new decade, with a new Pastor building on the foundations laid by Rev. Philip Rose, there was indeed a sense of expectation - what did God have in store for our small fellowship at the beginning of a new era? (More next time . . .)
---
CHURCH NEWS, November 2017
Rajo Update - October 2017
During October many churches remembered and celebrated the events that happened in Wittenberg, Germany 500 years ago, that sparked off the Reformation across Europe. At the heart of this Reformation was a desire to return to the heart of Biblical truth about justification by grace alone, through faith alone. Even before this, men like John Wycliffe had seen the importance of the Bible being available to ordinary people in their own language and the Reformers also saw the need for this. Men such as William Tyndale were martyred for seeking to translate the Bible into English. We now take it for granted that we have the Bible in English and even a variety of versions, but this is still not the case for many people around the world and it has been the burden of organisations such as Wycliffe Bible Translators to address this issue for many years.
From summer 2016 several changes took place at the Bible Baptist seminary in Antsirabe where I had continued to help out since the Lord called Ravaka home. These changes, as well as considerations concerning the children's future schooling, led me to question whether I should remain in Madagascar in the same role or seek to serve the Lord in a new capacity that would better suit my gifts. I gradually became convinced that the time was right for us to return to the UK this summer (2017).
I have known about and been interested in Bible Translation work for many years and a few people in Madagascar asked if I had considered this line of work. Although the Bible is translated into Official Malagasy, this is not readily understood by those speaking other dialects of Malagasy, especially people in remote areas with little contact with those outside their own community. To cut a long story short I am now undertaking a course in Linguistics at Redcliffe Bible College in Gloucester with a view to subsequently being involved in Bible translation work. The course is essentially run by Wycliffe Bible Translators, but several years ago they moved their training department to Redcliffe College. The course runs over 1 year, though most people gain overseas field experience after the first 6 months, before continuing to the second part and can then go on to write a thesis to gain a Master's degree. The first part of the course is mainly concerned with analysing the sounds and structure of an unwritten language. The second part develops this further and studies aspects of Bible translation more specifically.
I hope to complete the taught part of the course by June next year, having been exempted from the need to do the practical placement due to my previous experience on the Mission field. So far I'm enjoying the course, but finding some aspects of it very challenging and would ask for prayer that I will have the stamina to complete the course. At times I feel overwhelmed and that I really have very little gift in this area. Yet last Sunday I was reminded afresh, both in my own devotions and in the evening service, about the account of the five loaves and two fish and the way the Lord can take something small and insignificant and use it for His glory.
The next step for us beyond the course is still unclear and I need to discuss my situation with Wycliffe. My ultimate aim is to return to Madagascar to assist in one of the translation projects. However, the children are now attending local schools in the UK: Anna is in year 10 and Jonathan in year 8, so we plan to stay here until Anna has at least completed her GCSE's in June 2019. Beyond that there are various possibilities, but it will also depend on the children. They miss Madagascar and their friends there very much, but the schooling options for them are limited. We are trusting that the Lord will direct our next step at the right time and would value your prayers that we would be sensitive to his leading in this matter and that he will provide the support we need if we have to consider boarding school at some point.
Liz Rajo
Other News
We are delighted to announce, after years of crippling depression, Lydia Forbes has made significant progress towards recovery, and is now back in regular attendance at Summerstown, largely influenced by a new gentleman-friend, Lee, himself a keen Christian. Thank you to all those who have been faithfully praying for Lydia all this time - your perseverance has been rewarded! Please keep Lydia in your prayers, that she may yet make a complete recovery.
We are equally thankful to God, through the faithful prayers of many, that Maggie Conor's condition has improved so markedly, and she continues to respond so well to the ongoing treatment she is receiving for cancer. Praise the Lord!
It is an absolute pleasure to announce the engagement of Randy Scott and Joanna Woloszyn in October, as it has been a delight to have Joanna in attendance with us for the past year or so, and see her grow as a young Christian. We pray God's blessing on them as they plan their future together.
Hilary Gower
From the Archives:- 'Good Foundations' (part 1)
The Pastor's Letter, from the 1979 Annual Report:-
'Dear friends,
It is a particular privilege to be writing this letter which introduces the One Hundredth Annual Report of Summerstown Mission and tells of the completion of a century of service for Jesus Christ in this area, by a long succession of devoted Christian men and women.
When Miss Bigwood, daughter of the then Minister of Trinity Road Chapel, set out in 1879 'to carry the Gospel to the poorer inhabitants of Summers Town, a hamlet situated between Lower Tooting and Wandsworth Common', she could scarcely have foreseen all the blessing that would follow in the lives of so many. Miss Bigwood was not able to do much more than initiate the work before she had to leave it to others to carry it on.
The motto with which we entered upon 1979 was 'Listen to Him'; clearly Miss Bigwood did just this in her day, and so opened the way for us to serve a later generation in Summerstown by proclaiming the Gospel. A Sunday evening service, a Sunday School and a Mothers' Meeting were all well established by the end of 1879, and the work today is an amplification of that basic pattern.
We have been encouraged during the past year by a more evident interest on the part of parents, which has been reflected in better attendance at such special occasions as the Bible School Anniversary, Harvest Thanksgiving and the Carol Service. The Boys' Brigade have increased their membership in the Company Section, but there is much scope for enlargement of our work among the younger boys and girls.
By the kindness of the officers of Haydons Park Baptist Church we were able to hold a Baptismal Service in their premises on Saturday March 17th, and this was an occasion of great joy as Mr. Tim Peagam made public profession of his faith in our Lord. It was then our happy privilege to be represented as a Fellowship at the baptism of Mr. & Mrs. Graham White at North Cheam in early December, and later in that month, also the baptism of Mr. & Mrs. John Smith in Worcester Park.
Living with builders has become a way of life at the Mission since they first set foot on the premises in October 1977. In July the General Committee felt led to request them to put in hand the formation of the improved entrance and lobby and the addition of new ladies' toilets. By the end of the year a substantial part of this work had been carried through. The accounts show that, as the work has proceeded, the Lord has wonderfully provided through the gifts of His people.
We conclude as the Book of Psalms concludes, 'Let everything that has breath praise the Lord. Praise ye the Lord!'
Yours in His service
Philip Rose.'
And so, with significant modernisation work nearing completion, and Centenary celebrations planned for early 1980, our church looked to be in a strong position for moving forward into a new chapter - but no-one could have foreseen what changes were waiting for this small fellowship early in that new year . . . (more next time)
---
CHURCH NEWS, September 2017
My First Year at University
I went off to the University of Bristol last September with great expectations. Hearing of my older sister Esther's experiences from Durham University, I was excited to get involved with the Christian Union, make lots of new friends and study hard. I was especially determined to find a good new church and to be an ambassador for Christ in my Hall of Residence.
However, things were not as easy as I thought they would be.
When my family dropped me off at university, my Mum presented me with a necklace which had a sparkly stone centrepiece with lots of little stones around the edge. She wisely told me that when God is at the centre, like the stone centrepiece, everything else will fit into place around Him. As I went through the first few weeks of university, making friends was a priority for me and so late nights chatting became the norm and it became harder and harder for me to keep up with doing daily Bible reading. I began to feel a bit lost, knowing that I was trusting the Lord and that He was in charge, yet feeling distant from Him. This wasn't helped by the fact that I was struggling to choose a church as there were so many good churches in Bristol!
What really helped was that I became heavily involved in the Christian Union and God gave me close Christian friends. I began to appreciate the importance of honesty and accountability in friendships as we are told to 'carry each other's burdens' (Galatians 6 v 2). I was really helped by my friend Hannah who started doing Bible studies with me over the phone about once a week.
In the weeks following, I started attending Emmanuel Westbury Church, one that I hadn't tried before, and I felt at home there. I prayed about it and decided that Westbury was where I was to be. One thing that I really love about it is that there are student small groups after the service which gives us the opportunity to discuss what we have learned and apply it to our lives. I found this so useful in building up my relationship with God.
By the time I returned to university in January, after the Christmas break, I felt much more settled and realised that in all the madness of the first term I had been relying on myself rather than depending on the Lord. I remembered what Mum had said to me at the beginning of the year and she was so right! Life really is best when God is at the centre!
Since then, God has been teaching me more and more about himself. Throughout my studying, working late up until deadlines and doing exams, I have learned more about what it means to 'not be anxious about anything, but in every situation, by prayer and petition, with thanksgiving, present your requests to God' (Philippians 4 v 6). I have never had such peace before about exams and I know that it was from God.
Our CU Events week was also a great time as declaring Christ as Lord to others gives you greater joy in the fact! The main theme of our events week was 'More to life' with our speaker giving talks each day about how faith in Christ is greater than money, relationships, work, or leisure. This again reminded me of how when Christ is at the centre of our lives, rather than these things, everything else fits in around Him.
Another defining moment for me during my first year at university was our CU trip to Word Alive. I especially appreciated the teaching on Galatians which taught how we are saved by faith alone and that good works cannot save us, but they are the evidence of a life changed by the gospel. I really struggled with this as, having been a Christian for 11 years, I realised that I had begun to lose the joy of the gospel and had started to live out the Christian life in a sense of 'I have to do this because the Bible says so' rather than 'I love the Lord so much that I delight to do this for His glory'. This change in thinking has been so crucial as I now find greater joy in the gospel.
This joy in the gospel has been aided through my friend Charlotte. Charlotte comes from a non-Christian family and while at university was taken along to a 'Grill a Christian' event and Christianity Explored by one of my friends. A group of us started to pray for her and in November she came to faith in Christ! Since then we have become good friends and I am constantly in awe of how enthusiastic she is about Jesus.
So be encouraged! God is good and the gospel is amazing. Reading the Bible is so crucial as it is God's word to us! If you don't read the Bible frequently, I absolutely recommend reading the Bible daily. And if you do read the Bible daily, continue and persevere! 'The law of the LORD is perfect, refreshing the soul' (Psalm 19 v 7).
God is faithful! When I was struggling during the first term, God was faithful in bringing me back to Himself, getting me back into the Bible, surrounding me with wise Christian friends and providing me with a good church. He is so good and He deserves all our praise. 'And in all things we know that God works for the good of those who love Him, who have been called according to His purpose' (Romans 8 v 28).
Naomi Havell
picture: Bristol University Christian Union


Other News
Please pray very much for Singh & Mala Chuttoo & family, especially grandchildren Kavisha & Kavinran, after the untimely passing of Singh & Mala's younger daughter Usha, towards the end of July. (This was following some years of suffering the severe after-effects of encephalitis, which she sadly contracted in 2011.) She was only 34.
On a brighter note, there is encouraging news on Maggie Connor's state of health. The Consultant is generally pleased with Maggie's overall progress. The results of her complete bone scan in August have revealed much improvement, which the Consultant thinks is due to the infusions which she has been having each month. It is too early to say yet whether the cancer in her body has fully responded to treatment but it is felt that things are going in the right direction. Maggie is due to see the Consultant again in October and a further CT body scan will be arranged to monitor the progress of her treatment.
Hilary Gower
From the Archives - Our First Missionary
Harry Bacon, in his own words, part 3
After the war, I had eighteen months' study to my BA, then a year at a Bible school, and then off to South America. My mother and my sister Emily accompanied me to Liverpool. The ship in which I was to travel to Brazil, S.S.Balfe, was one built during the war of 1914-18, a cargo ship. My Mission had secured for me the pilot's cabin, roomy and high up on the deck. I had it to myself. The ship stayed in dock for a day, because of a storm in the Irish channel. When we put out the next day, I was with the captain on the bridge a little later, when he said: "Well, we might as well have stayed in port another day, for all the progress we are making!". The contrary wind was equal to what the engines could produce. When I got on board, I recognized a passenger who had been at a meeting of ex-'conscientious objectors' a few weeks previous. He was sharing a cabin down below. He told me that his fellow passenger was a strange type, and although English was a sun-worshipper. He asked me if I would mind changing places with this chap. Yes, I confess, I would mind, but the situation for my brother in Christ was too bad, so we changed. He gave me the upper bunk, and when later on the ship rolled on its beam ends in the heavy swell, a wave came in the open porthole, and soaked his bed, so I was grateful. We kept the porthole closed after that!
Although it was a cargo ship, beside us three men, we had two families with small children. It became obvious that the families, cattle ranchers, had quarreled previously in their occupations. The quarrel was renewed one mealtime, in unrestrained hostility. My companion hopped off quickly to the cabin! The ship's captain was a small-built man - I felt that I should stay, as there was only him between the enemies. But it did not go beyond words. After this, we had Christmas and New Year to pass on the boat - it was not the fastest vessel on the seas. So we were greatly relieved to get to Rio!
I was received in Rio by Graham Johnson, a veteran of pre-war days, for whom I thank God. We reached the railway station. The railway engines were tipped up on end; when we started to move up the mountain, the engines were level, and so had their full force for the climb. Graham put me in a coach, and went off for some purpose, saying to me "Keep a seat for me." A person came by, looked at the seat next to me; I had learned a little Portuguese on the journey, so I said (in Portuguese) "It is taken", and the man moved on. I felt I had achieved something.
A few weeks later, I had the opposite experience. I was visiting for the local church, and the lady of the house asked "Would you like a coffee?" I replied: "Thank you". We talked on. I stayed for an hour or so, and no coffee came. So I said goodbye, and left, coffee-less. Later, I learned that, in Brazil, "Thank you" means "No, thank you"; I should have said "I accept". I must tell you one incident when I had to stay at a lodging, before Betty's arrival. I was in a little room, directly over the kitchen; it was the only vacancy they had. I woke in the night, feeling something had just crawled over my face. I put the light on, and the room was full of cockroaches, over the ceiling and the walls. I pulled the sheet right over my head, and slept till morning. When I woke up, there was not one cockroach to be seen; I went off and rented my own place!
I was in Brazil for a year before Betty completed her Bible school training. I met her off the ship. The Mission's rule was that she should learn the language before we married, so we waited, and then married. After pastoral ministry in Juiz de Fora and Curitiba, we both moved into teaching in Bible schools. This was our main ministry, in five different States of Brazil. We have since had links with former students on the furthest frontiers of the country, and those in service among the indigenous tribes. Another ministry that came our way was student work with the Brazilian branch of the UCCF (Universities and Colleges Christian Fellowship). During the Military Dictatorship in the 1970s no student meetings were allowed on campus - so they met at our house, and we were often speakers and went to many of their camps and conferences. We praise God that he could use us in this way.
We retired in Brazil, as most of our children and grandchildren live here. After retiring, we cooperated in starting a new church in our vicinity, and Betty worked for a number of years on the production of the Portuguese NIV Bible, in a team translating Old Testament Hebrew and Aramaic into Portuguese.
Harry Bacon
---
CHURCH NEWS, July 2017
For your prayers
We were very sorry to hear of the passing of Lionel 'Rugie' Forbes at the end of June, after a long battle with cancer. Our thoughts & prayers go out to sister Lydia, brother Paul, Rugie's children and the rest of the family at this time.
Also, please pray for Liz, Anna & Jonathan Rajo, just returned from Madagascar, & planning to settle in the U.K., as they seek God's guidance for housing & schooling for the next few years, & Liz as she undertakes training to work with Wycliffe Bible Translators.
Hilary Gower
Our newest member, Randy Asante-Scott
Randy's mum came from a Christian family but the 'Christianity' that was promoted seemed more of a cultural thing and the children attended church when their mum went but were not pressured into conforming or coming to faith.
At the age of nine Randy and his brothers (Nana, aged 13 and Gerald, five at the time) went into foster care: Randy and Gerald to one home and Nana to another (part of the time with Enid Parchment, one of our own members). After a while they began to have some contact time with their mum on Sundays which included occasionally coming to Summerstown Mission with her.
Randy left school at 16 and started attending college in Kingston. One day, on the way back on the bus, a friend asked him if he was a Christian. He answered 'yes' but later started to think why he had answered in that way and began to explore what it meant to be a Christian. He started attending Summerstown Mission more regularly, sometimes going into Sunday Club and other times staying in for the sermon and he became aware of people secure in their faith. He came to appreciate that being a Christian is not about good works or a parent's faith but about a personal relationship with God. He discovered Romans 10 v. 9 which says "if you confess with your mouth "Jesus is Lord" and believe in your heart that God raised Him from the dead, you will be saved". He did this but was not aware of any instant transformation: rather, over the course of time, has seen a gradual change and developing in his relationship with God. There have been times of feeling unworthy; of battles with sins; and of feeling frustrated having gone back into sinful ways - but he recognises that he has been chosen by God and that God has done so much for him. He knows God is real and that it would be impossible to live without Him.
In his first year at university, Randy attended the Christian Union from time to time and he became a committee member in his second year with the role of publicity and promotion of events. During that second year he was baptised at Summerstown Mission. He acknowledges that the CU was not as high a commitment as it could have been as he was also much involved with football and the activities of the physiotherapy cohort. However, his friends knew of his Christian faith and he has had opportunity to speak to them about Christ. He doesn't find it easy to bring up the subject but has noticed a repeating pattern whereby God has caused his friends to do the asking so that he has an open door and can speak naturally.
Randy has been involved in speaking at Family Focus on a Sunday morning, & helping out as a leader for the weekly 'Junior Focus' club, and is hoping to get more involved in other areas of Christian service - particularly to help young people on the estate opposite the church; maybe via Junior Focus, or possibly organising a sports club, and opening his home, too. He would also like to get involved with Sunday Club, helping with the teenagers on a Sunday morning.
We are delighted to welcome Randy into membership with us, & look forward to seeing how God will lead him as he makes himself available to serve his Saviour.
Malcolm Havell
Update on Junior Focus
Junior Focus, on Monday nights, for kids age 8 - 14, continues to be a great opportunity & also a great challenge. Last year we posed the questions, 'Following Jesus - is it easy?' ('No'); 'Is it worth it?' ('Yes'), following the progress of the first disciples, & looking at modern-day Christians & the evidence of Christ in their lives.
We continued to chart the disciples' progress through the early chapters of Acts, specifically looking at the transformation of the Holy Spirit ('before/after'), followed by 'How come we've got the Bible?' & 'How did Christianity reach so far & last so long?', from the spread of the Gospel in later chapters of Acts.
Attendance was very good, with around 15-20 each week, who mostly mixed with each other very well, despite the wide age-range.
After the summer break, we looked at 'What is prayer, & how does it work?' with interviews / question & answer sessions, as well as examples from Scripture. Sadly, attendance dropped off significantly towards the end of the year, though many of our regulars frequently attend Messy Church, and five of our members have asked Jesus into their hearts, with two showing some spiritual growth. (One of these boys has since moved away, and no longer comes to the club or Messy Church. Please pray that he will find another Christian Youth Club who will disciple him.)
At the start of this year, attendance picked up again, as we looked at 'Where is your life going? Are you on the right path?', using Nicodemus, the Samaritan lady, & Zacchaeus as examples of people challenged by Jesus on exactly this subject. Then, with a fresh intake of completely 'un-churched' members since Easter, we have gone back to a simpler presentation of the Gospel week by week, 'What does it mean to be a Christian?'.
Thanks to Naomi Havell for being an invaluable part of our small leadership team, until her departure for University - and thanks to younger brother Luke for seamlessly taking over from her, and fitting in so well. Also thanks to Randy for helping out recently as well.
Hilary Gower
From the Archives - Our First Missionary
Harry Bacon, in his own words, part 2
I would like to retrace my steps a little, in regard to where I finished in Part One, to tell a little more of my commitment and call. I had felt as I attended Summerstown, that I ought to make some witness to my desire to follow Christ. My teacher in Sunday school was Albert Croucher, and one afternoon I stayed behind after class in order to speak to him about it. He gave me much reassurance - he was a great Christian. As I grew older, the feeling grew that I ought to be prepared to be a missionary. The leader of my brothers' afternoon Bible class, Mr. Law had, I believe, been in mission work in Brazil. What is certain is that there were (probably in successive years) several missionary messages about Brazil. Then one day at school, we were called up one by one by the headmaster to discuss vocation. To my shame, I did not dare to say: "I want to be a missionary". I had also thought of being an Anglican minister, and that is what I mentioned.
In September 1939, war was declared, and Bec School was evacuated out of London. I was then awaiting word from Queen Mary College, and eventually was told we were to be received as guests of King's College, Cambridge. So I had a year and a term in Cambridge (at various times getting there, from London, on my bicycle). It was a wonderful year in Cambridge; I did a lot of boating on the river Cam, both rowing boats and punts, & all my family came to visit, including my father.
Derek Kidner was the President of the C.I.C.C.U, at that time. I attended their meetings, and became a member of the Cambridge Volunteer Union, those who have pledged themselves to become missionaries. I also attended a local Baptist church, but it was very liberal. During the year, Martin Lloyd Jones came one Sunday, and preached in the restaurant called 'Dorothy's' (I think they shortened it to 'the Dot'). He had a full house. I overheard one student say to another as they went out afterwards: "Hmm . . . very smug!". That was the attitude of the world to the assured preaching of the Gospel.
By the end of 1940, I had had my tribunal to be a 'conscientious objector' in the war effort, and knew I would soon get my call-up papers. While I waited to be called, I offered to work in 'rest-centres' for people bombed out of their homes. These were mostly in school buildings, the schools themselves having been evacuated to the country. I worked in a centre in the East End. How it could be, I don't know, but a raid never occurred a night that I was on duty. I would get to the centre early in the evening, and there would be a new intake of people from the night before to be got into shape, calmed down, and fed. If there had to be raids, I was rather hoping I could be in the middle of one. But our more or less permanent clientele, those whose homes were so completely destroyed there was no home to go back to, became quite a chummy community.
In February 1941 the Army claimed me. I had to go to Ilfracombe for initial training for the Non-Combatant Corps. One day, a notice appeared on our notice-board, saying that volunteers were needed to go to work on unexploded bombs. (Bombs dropped by enemy planes often failed to go off on hitting the ground.) I went to give my name in at the Company office. The secretary there was one of us, a 'conchie'. He said: "Look, Bacon, if there were only a reasonable measure of danger in this, I wouldn't say anything. But there have been so many deaths. Do you really want to take the risk?" I replied: "I'm not a 'conchie' to avoid the risk of dying, but in order not to have to kill other people." So my name went down. When we were digging, we knew that the vibration of our picks and shovels could set the bomb off. Digging at the bottom of the hole, nearest the bomb, I always felt fine. If the worst happened, I would immediately be in the Lord's presence, but working on one of the platforms on the way up the hole, or clearing the soil from the top, there was the possibility of severe injury and mutilation, so that wasn't so good.
Further on I volunteered as a nursing orderly in the parachute brigades - the Royal Army Medical Corps. This was for the planned landing in France.
Now, I am not the athletic, daring type at all. I had never calculated that anything like parachuting would come my way. It may come as second nature to some, but not to me. I had never done a decent jump over the vaulting horse at school, even. So I began to wonder how I had landed myself in this situation - I was, in fact, a bit amazed at myself. My daily Bible-reading was usually done at night, but I found that in my state of nerves, it was easiest to let Daily Light Bible notes choose the readings for me. I was surprised at the readings that turned up. I can still find them (from the beginning of August that year); "Set your hearts on things above, where Christ is seated at the right hand of God. Set your minds on things above, not on things on the earth" (Col.3:1,2); "Oh that you would rend the heavens and come down" (Is.64:1), and so on. I know it's bad interpretation, but it helped me at the time!
I jumped into Normandy on D-Day. Just before departure I prayed with a group of Christians and some time after arrival in Normandy we prayed together again.
At the beginning of the war, I had been already in touch with the Evangelical Union of South America. More on that next time . . .
Harry Bacon
---
CHURCH NEWS, May 2017
Update On Minis And Minders
We continue to be busy with word of mouth providing a regular supply of new attendees.
Mornings have continued with the usual provision of toys, craft activities, play dough and song time. We have added new toys (tractor, car track, wooden castle and instruments) and had other second-hand toys donated. Easter and Christmas give opportunity to celebrate and share our faith, and at the end of the Autumn and Summer terms we have had our customary lunch parties.
For years Stella has been a busy worker in the kitchen, preparing teas, coffees, juice and biscuits, washing up and prayerfully keeping an eye on us! However at Christmas she hung up her Minis & Minders tea towel and retired. We would like to thank her for her years of faithful ministry and wish her every blessing as she puts her feet up now on Wednesday mornings.
We have been blessed by Maggie joining Dillan and me each week and Dave joining the rota with Peter and Graham. However, recent health issues have forced Maggie to take a step back from this work, for the time being.
Jo Havell
Update On Messy Church
This church group continues to thrive, attracting good numbers of church folk and visitors. We meet about once every half term and have been following a series through the Old Testament during our celebration time. These have included Moses and the manna and quail, two sessions on the Ten Commandments and fighting the battle of Jericho (complete with noisy trumpets made during the session). The families engage enthusiastically with the celebration and the craft activities reflect aspects of the story and are often used during its telling.
We also have sessions to celebrate Easter and Christmas and usually have a BBQ and fun day in September, although a number of situations meant that we were unable to run one last year.
The celebration is always followed by a sit down meal in the lower hall, giving an opportunity to chat with the children and families. This is a busy, sociable time with plenty of seconds to be had.
The church remains hugely supportive of Messy Church and as Naomi headed off to university and Stella retired from her role in registration, the Lord provided Dave and Maggie Connor.
Thank you to all those who help with Messy Church, and, with God's blessing, make it the success that it is.
Jo Havell


Maggie Connor Health Update
Unfortunately Maggie has once again been diagnosed with breast cancer, which has spread to the lymph nodes in her chest, affecting her right lung. She also has secondary cancer in her bones and is awaiting further scans to determine the extent of the osteoporosis. She will be given treatment in the form of infusions to strengthen the bones, thus stemming the growth of the cancer. The breast cancer will initially be treated using hormone replacement tablets, and it is hoped that this also will stem the growth of the cancer.
This is all obviously extremely frustrating for Maggie, one of our newest members, yet she maintains the positive attitude that has helped her cope with various health problems in recent years. She and Dave testify that everything they do is under the Lord's loving care, as the Apostle Peter wrote in 1 Peter 5 v.7, 'Cast all your cares upon Him, for He cares for you'. They are grateful for everyone's support and prayers at this time.
Hilary Gower
From the Archives - Our First Missionary
Harry Bacon, in his own words, part 1 (Picture: Harry & younger sister Lily, c. 1925)
I was born at 143a, Blackshaw Road, Tooting, on 18th May, 1920; that is, eighteen months after the end of the First World War. I was sixth out of seven children; my oldest brother, Charlie (as we called him then), was ten years my elder.
I don't know how far our way of living was limited by the aftermath of the war, and how far it was due to our poverty, but I do remember when we had our first butter, and my mother said: "If you're having jam on your bread, then you should have margarine. If it's butter, then appreciate the bread and butter on their own."
When I was four years old, my sister Lily was born. Then my mother took us both to the local Church of England (St. Mary's, Summerstown) to be christened, baptized by sprinkling. I don't remember anything about it except that the baptistry was dome-shaped and was painted with the moon and stars.
I attended Smallwood Road School; I believe I started at the age of four years.
Later I moved up to the Senior Boys. Our teacher, Mr. Davies, had been a Sergeant-Major during the War. Mr. Davies used to say that he fought in the war so that we shouldn't have to fight. "It was the war to end all wars" was the current saying around 1930.
Our mother and father never (or hardly ever) went to church, but my mother saw to it that we children all attended Sunday School (afternoon) at Summerstown Mission, at the end of our road. At 12 years Charlie was converted at a mission led by Messrs. Bennett and Plant. In succession, in the years that followed, all six of the rest of us accepted Christ. My sisters took part in a children's' activity called 'The Spartan Band'. They also sang in a children's choir at the morning Service, and Florrie (the eldest) kept the certificate she gained for this. It doesn't give her first name, Florence, correctly, and it bears no date, but it is such a beautiful production that I have had it framed to hang in my study.
In 1935, occurred the Silver Jubilee of the reign of King George V and Queen Mary. I was in the Boys Brigade at our church, Summerstown Mission, and I was a sergeant. One of our Company could attend the celebration parade, and I was given the opportunity. My place was on the Victoria Monument, opposite the gates of Buckingham Palace. It was obvious that public enthusiasm for the event was very great; the roads in every direction were packed with people. It was only a year before the death of King George. I had an excellent view of the great ones going by, some in open horse carriages.
(To be continued)
Harry Bacon
---
CHURCH NEWS, March 2017
New Venture!
'COM Club' ('Come On Mondays') started last October, to cater for the over 55s, filling the gap left by the closure of 'Friends'. In order to strengthen the base for this work, it has been established in conjunction with St Mary's Summerstown (just over the road from us). Meeting monthly at present (on the second Monday of each month), attendance has been between 15 & 20, with around 30 different people coming along at one time or another, which is a considerable increase compared with attendance for 'Friends'.
Activities have included crafts, knitting & board games, along with a Christian 'pause for thought'. Birthdays are celebrated, and refreshments served.
The December meeting was a little different, with games organised by Pauline Ryan from St Mary's (vicar Roger's wife), carols organised by Stella Fifield, a 'pause for thought' on a Christmas theme, and festive refreshments.
It has been an encouraging start, and our thanks go out to all who have supported us in this. However we don't want to be complacent - it is important that we build on this good foundation. More work needs to be done to draw people in who do not yet attend church. We also aim to have a greater variety of activities, and welcome ideas as to what we could do, or any speakers we could invite. Please also continue to pray for this work.
Graham & Rosie Jones
New Arrival!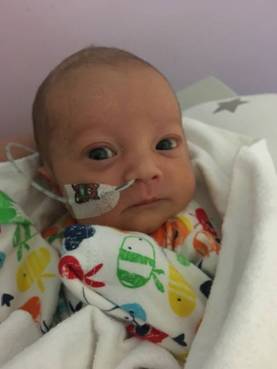 Thelma and I were delighted to become first-time grand-parents when Esme Jean Bines-White was born on 23 January at University College Hospital in Euston. She was born three weeks early by C-section and weighed just 4lb 4oz.
Due to medical complications Esme spent her first few days in the High Dependency Unit and since then has been in the Special Care Unit. It's not been an easy time for our daughter Melanie and son-in-law Dan, but they have coped really well. They, of course, can't wait to finally get her home! Currently, the doctors are working on getting Esme's blood sugar level stable and managing a very rare condition which means that her body isn't producing the steroid hormone, cortisol. It's possible that the natural process may start by itself, however, if this doesn't happen within six months to a year, it will almost certainly mean permanent medication.
We would be very grateful for your prayers for Dan and Melanie that God may speak to them in His love and also for Esme that our Lord's gracious hand may be on her.
Peter & Thelma Bines


From the Archives . . .
Ho

w come our church owns a house?
In 1984, SMEC 'inherited' no. 20 Wimbledon Road, Summerstown, primarily for a manse, or to put to some other good use. It's one of those typical long, thin 3-bedroomed Victorian terraced houses that London is full of, with a tiny back garden, & barely off the street at the front. So who did it belong to? And how did the church end up owning it?
It belonged to a lady called Miss Doris Pett, who lived there from 1902 - 1984 (her entire life), whose parents were members at Summerstown Mission, her father being Sunday School superintendent, at a time when there were up to 200 children coming along, and her mother one of the teachers. So from the age of 15 Doris herself was involved, already playing the piano for the 3-8s class on Sunday mornings. From there her responsibilities grew & within a few years she was co-leader of the children's choir, & co-leader of the junior girls' 'Spartan Band', a week-night club of P.E. & games.
The Pett family home was used almost as an extension of the church premises, being conveniently close to the church: there were always guests to Sunday tea, the young people's group were frequent visitors, and there was always a welcome for anyone who had forgotten their church keys, arrived too early, had a problem, or any other 'excuse'. Even after her parents both passed away, Doris maintained this practice of opening her home for Bible studies, prayer meetings, Sunday School teachers' meetings, committee meetings and occasionally the women's meeting as well! Long before the church had a burglar alarm, any church items that could be readily stolen were stored instead at no. 20.
After her friend Annie Naylor moved in (another single lady), Doris continued to extend this hospitality, and her & Annie also did the catering for Sunday School parties & Young Life Campaign events for years.
When I knew Doris (always referred to as 'Miss Pett'), she was a very quiet, reserved older lady, who took my Sunday School 'primary' class (age 4-7s), following the same format every week, playing a simple piano accompaniment for our choruses, and never, ever seen without a hat! (I remember being taken to her home one time when I was still quite young, and being almost shocked to see her 'naked' head!)
So was there more to this quiet, unassuming, godly lady than it appears? Was there ever! Doris spent her career within the Civil Service, which is all most people knew of her working life. Only after the start of the 2nd World War did her mother let slip, 'Doris always has her case packed & ready - where the King goes, there Doris goes!' did it emerge that she worked for the Privy Council! For her lifetime of unquestioning dedication to monarch & country Doris was awarded 1st the M.B.E. &, just before she retired, the M.V.O. (Member of the Royal Victorian Order), a rare honour given to her by the Queen herself, who expressed her gratitude for Doris' long & faithful service.
Yet for the 100s of people who attended the church during those years that Doris served at Summerstown, (becoming Assistant Secretary in 1937 & eventually General Secretary in 1968) there was no clue, no hint, of the truly heroic nature of the lady 'under the hat' - just a quiet, gentle soul who taught Sunday School 'til well into her 80s, & simply, faithfully played the piano every Sunday evening. Maybe this shows her humble loyalty & devotion to her even greater King, her Lord & Saviour. And explains why, having no immediate family to whom to bequeath her worldly goods, she chose to bless the church, on her passing, with the house that she had shared with her church family her entire life.
---