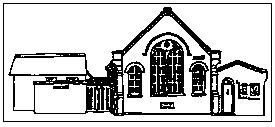 Website Information
Copyright Notice
All content is copyright SMEC unless otherwise stated. Please contact the web administator if you see any ommissions or wish to ask permission for use.
Glyphicons (in page footer) kindly provided FOC by GLYPHICONS.COM
A number of images on this website are from PIXABAY.COM which is "a vibrant community of creatives, sharing copyright free images and videos. All contents are released under Creative Commons CC0, which makes them safe to use without asking for permission or giving credit to the artist - even for commercial purposes."

Found a bug?
This website has been completely redesigned to be compatible with everything EXCEPT ...
- Firefox won't play audio files due to patent restrictions
- Internet Explorer 6 and older (IE5.5 and up works but is a mess)
- Safari on Windows
If a page looks a mess on your device please let us know by emailing the web administrator. The email address is on our Find Us page.

Your Browser Information
Dynamic Size: Extra Extra Small (xxs)

Dynamic Size: Extra Small (xs)

Dynamic Size: Small (sm)

Dynamic Size: Medium (md)

Dynamic Size: Large (lg)
Website Information
Domain owned by Summerstown Mission Evangelical Church, SW17 0BY.
Content hosted by Falcoda Internet.
Pages hand coded in HTML5 and Javascript using jquery and bootstrap.
Dynamic content maintained by 'SmecBot' - 720 lines of bourne shell script running on a repurposed BT Homehub 5a. (OpenWrt)